Kari L. Colen, M.D., P.C., P.A.
Dr. Kari Colen, recipient of the 2010 and 2015 Patients' Choice Award, is a Board Certified Plastic Surgeon by the American Board of Plastic Surgery.

Her practice philosophy is that each patient should be given individual care. This starts with a detailed initial consultation where Dr. Colen and the patient can decide the right procedure for the patient's concerns. She feels that one procedure does not fit all. Everything she does is for the goal of making a patient feel better about themselves and therefore, a better person in general. She has a strong interest in women's health as it pertains to plastic surgery and especially breast reconstruction and secondary cosmetic breast procedures.
Dr. Kari L. Colen completed Plastic Surgery training at the prestigious New York University Institute of Reconstructive Plastic Surgery. During her training she spent time at NYU, Manhattan Eye Ear and Throat hospital, and Bellevue Hospital where she gained special knowledge and skills in the newest and most advanced techniques in Plastic Surgery. Because of her superior training in the top program in the country, Dr. Colen is able to deliver the most up-to-date care to her patients. During her training she authored numerous articles in plastic and aesthetic surgery and also helped design an interactive 3D surgical simulation model to better educate patients on plastic surgical procedures.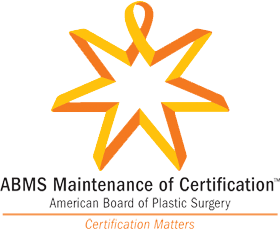 Dr. Kari Colen received her BA degree from Wesleyan University in CT. During her undergraduate education she spent nearly a year doing research in the world famous laboratory of Dr. Ian Taylor at the Royal Melbourne Hospital in Australia. Her research led to a landmark paper published in the Journal of Plastic and Reconstructive Surgery.
After graduation from Wesleyan University she spent another year doing research in the plastic surgery laboratory at NYU. She then attended The New York University School of Medicine in her hometown of New York City, graduating at the top of her class with AOA honors and receiving her M.D. degree. She continued to train in General Surgery and then in Plastic Surgery at NYU.
Her cosmetic interests aim at using more non-invasive techniques to give similar results with less scarring such as the short-scar breast reduction, non-invasive Laser treatments, and fat injection using a patient's own stem cells to augment areas of the body such as the buttock and the breast.
Her reconstructive interests are mainly in Breast Reconstruction where she has a very busy practice at Hackensack University Medical Center in NJ. Dr. Kari Colen feels that every patient should be given a chance to discuss breast reconstruction options and, jointly, come up with the best surgical plan with the doctor.
Dr. Colen feels that breast reconstruction is paramount in the treatment of a breast cancer patient. Breast cancer is a physical illness but a psycho-social one as well. Reconstruction treats the whole person physically, as well as mentally.
Dr. Kari Colen joins the plastic surgery practice of her famous mother and father Dr. Helen and Stephen Colen in New York City.
Kari Colen, M.D. has clinical staff appointments at New York Eye and Ear Infirmary, Hackensack University Medical Center in NJ, Lenox Hill Hospital and Manhattan Eye, Ear, Throat Hospital and participates in medicare. She was recently named as one of "America's Top Surgeons" 2011.
Dr. Kari Colen featured on Dr. Oz!
Click here to watch Dr. Kari Colen discuss and demonstrate Liquid Rhinoplasty in front of a live audience on Dr. Oz.
A Liquid Rhinoplasty is a non-surgical treatment that changes the shape of the nose using injectable fillers. A Liquid Rhinoplasty can improve the shape, size, and position of the nose, as well as straighten it.
Dr. Kari Colen Distinctions
Member – American Society of Plastic Surgeons
Member of the Medical Society of State of New York
Super Doctors
New York Rising Star
Patient Testimonials
"Dr. Kari is amazing… She is honest and a great plastic surgeon. I have known her for years… I wouldn't trade her for any other doctor."
"It was great. Kari was very informative and cleared up a lot of my questions and concerns. I was very impressed!!"
Click here for more patient testimonials!
More About Kari Colen, MD