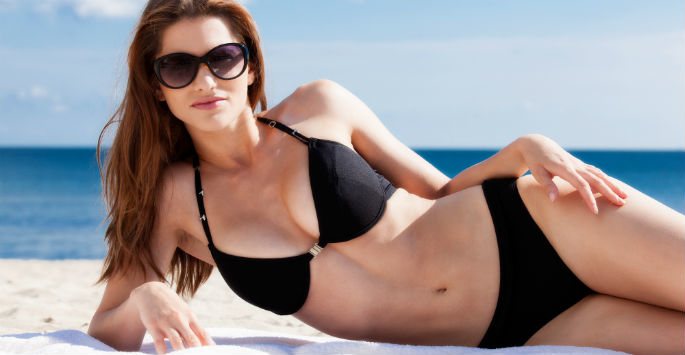 Body Lift Surgery by Colen MD
A circumferential body lift, also known as a belt lumpectomy, torsoplasty, or panniculectomy, is a surgical procedure designed to remove excess skin from the torso and upper legs. Candidate for body lifts typically suffer from loose (inelastic) skin on many or most areas of the body as a result of age, childbearing or significant weight loss due to diet, exercise, or bariatric surgery.
This procedure is often combined with other body contouring procedures such as breast lifts, arm lifts, and liposuction, in order to retain a proper body proportion. Body lifts can tighten and tone the abdomen, back, buttocks, hips, and thighs.
What to expect with a Circumferential Body Lift
During the procedure, skin is lifted from underlying tissue, muscles are tightened and stitched and fat is removed where necessary, and the skin is sutured closed. Surgical tubes may be needed for a few days to drain any fluid, and patients may need to wear compression garments for a few weeks to facilitate faster healing.
After surgery, patients are encouraged to walk as soon as they are able, although strenuous activities must be limited for about a month. Results from a circumferential body lift will be visible immediately.
Am I a Candidate for a Circumferential Body Lift?
Ideal candidates for a circumferential body lift are in good health, have been at a steady, normal weight for at least 6 months, are non-smokers, and have realistic expectations.   A consultation is needed to determine if you are a good candidate for a body lift.
Circumferential Body Lift with Colen MD Plastic Surgeons
A circumferential body lift is not necessarily the best option for all.  We encourage you to consult with one of our Board Certified Plastic Surgeons to assess your goals, address your concerns and consider your candidacy.
Click here to contact Colen MD Plastic Surgery and set up a consultation to meet our surgeons Dr. Helen Colen and Dr. Stephen Colen at our Park Avenue Suite in Manhattan or to set up a consultation with Dr. Kari Colen in our New Jersey office located in Hackensack, NJ.