Stephen R. Colen, D.D.S., M.D.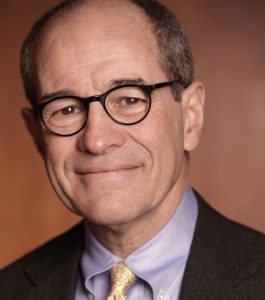 Dr. Stephen R. Colen has been performing plastic surgery for more than 35 years.
He is currently Associate Professor of Surgery and Plastic Surgery at New York University Medical Center's prestigious Institute of Plastic Surgery and Chairman of the Department of Plastic Surgery at Hackensack University Medical Center. He is also Professor of Plastic Surgery and founding chair of Seton Hall Medical School.
At New York University he started the Immediate Breast Reconstruction program for women who had mastectomy for breast cancer. In 2005 he was the guest of the Australian Plastic Surgery Society where he presented his innovative techniques for cosmetic breast surgery. Dr. Colen who also holds a degree in Dental Surgery from NYU School of Dentistry has always had a strong interest in Facial Plastic Surgery. He has developed new techniques for facial rejuvenation which combines his knowledge of dentistry with his Plastic Surgery skills. Every year, Dr. Colen has been listed by New York Magazine and by Castle Connolly Medical Ltd. as one of the top plastic surgeons in New York. He has been featured in numerous publications such as Glamour, W, Town and Country, Vogue and Self just to mention a few.
Dr. Colen is Board certified by the American Board of Surgery, The American Board of Dental Surgery, The American Board of Plastic Surgery and has published research articles in more than 50 medical books and journals.
Dr. Colen graduated from St. Lawrence University receiving a B.S. degree in 1967, N.Y.U. College of Dentistry receiving a D.D.S. degree in 1971, and Hahnemann Medical College receiving an M.D. degree in 1974.
Besides being Associate Professor at NYU and Chairman of the Plastic Surgery department at Hackensack University, Dr. Colen also holds additional hospital appointments at Manhattan Eye and Ear Hospital, Lenox Hill Hospital, New York Eye and Ear Infirmary Dr. Stephen Colen is known as one of the best doctors for breast surgery since developing the Immediate Breast Reconstruction Program at NYU Medical Center, which uses surgical techniques to reconstruct the breast immediately after removal of breast cancer. He was recently acknowledged by New York Best Doctors as one of New York's finest plastic surgeons.
More about Stephen Colen M.D., D.D.S.