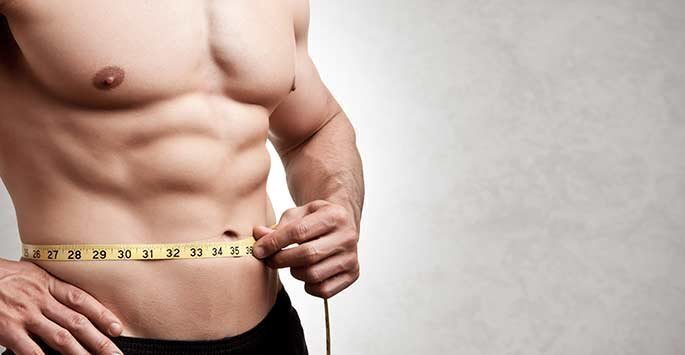 Tummy Tuck for Men at Colen MD
A tight, sculpted stomach is a hot commodity these days. Many men spend hours in the gym and meticulously watch what they eat in order to achieve 'rock hard abs'. Yet for some however, the tasks of diet and exercise are not so easy.
There are many factors contributing to excess fat and skin around the waistline, including:
Dramatic weight gain or loss
Lack of exercise
Age
Genetics
The Abdominoplasty procedure, commonly referred to as the "Tummy Tuck" can be an effective way of eliminating excess fatty tissues and stretched skin, and even tightening weak and collapsed abdominal muscles.  The procedure helps to dramatically flatten the waistline in men and women alike.
What to expect with a Tummy Tuck
Surgeons today have almost perfected the art of the abdominoplasty incision, so that scarring is minimal and is located between the pubic hairline and the belly button where it can be covered by bathing suits or underwear. Of course, your surgeon, based on the nature of your individual surgical needs, will determine the length of the incision.
The incision itself is the portal through which the surgeon will remove excess fatty tissues and repair sagging, weak abdominal muscles. A second, smaller, vertical incision may be required between the pubic hairline and the belly button to remove excess skin left by the removal of the fatty tissue.
Once the procedure has been completed, the incisions are closed with layered sutures, clips, and surgical tape.
The immediate results are oftentimes difficult to see through the swelling and discoloration caused by the procedure itself. However, within a week or two you will be fully ambulatory, able to stand-up straight and appreciate the new, slimmer you.
When should Men consider a Tummy Tuck?
While the Tummy Tuck procedure has yielded amazing results for countless people, it is not a replacement for proper diet and exercise. Rather, when it is used in conjunction with a healthy diet and exercise, the results can be both amazing and long lasting.
There are some things to consider before an abdominoplasty. If you are planning on dramatic weight loss it would make sense to postpone abdominoplasty, as weight loss can have adverse effects on the results of the Tummy Tuck.
The abdominoplasty or Tummy Tuck may be a good option for you if you:
Maintain good physical health and weight
Do not smoke
Have realistic expectations
Are frustrated by your attempts at weight loss and firming of your abdominal area with diet and exercise
Have stretch marks from lack of elasticity
It is a very personal matter and any decision for plastic surgery should come after careful consideration of all the facts and emotions involved.
Tummy Tuck for Men at Colen MD Plastic Surgery
In order to learn more about Tummy Tuck options for Men we recommend scheduling a consultation with one of our Surgeons. Our Board Certified Plastic Surgeons will work together with you to decide what option and technique may be best for you.
Click here to contact Colen MD Plastic Surgery and set up a consultation to meet our surgeons Dr. Helen Colen and Dr. Stephen Colen at our Park Avenue Suite in Manhattan or to set up a consultation with Dr. Kari Colen in our Bergen County New Jersey office located in Hackensack, NJ.