Dr. Kari Colen discusses options for Non Invasive Cosmetic Procedures.
Click here to see more videos at ColenMD.com
Injectables and Dermal Fillers to Improve Facial Appearance
Many injectable options are available today to help eliminate the appearance of wrinkles and enhance ones appearance.   At Colen MD Plastic Surgery we are pleased to offer our patients the most popular treatments with the latest technologies including Botox, New Generation Injectables, Autologous fat injections, and Collagen treatments.
Botox for Dramatic Wrinkle Reduction
BOTOX® Cosmetic is commonly used to reduce or eliminate the appearance of facial wrinkles. Botox injections are safe and results are usually seen in 4-5 days.
Dramatic changes in forehead lines and wrinkles as well as lines around the eyes "crow's feet" are consistently achieved.
When injected properly a chemical brow lift can be accomplished. The results last for approximately four months.
New Generation Injectables to enhance Contour and Size of Lips
The New Generation Injectables include Radiesse®, Restylane®, Perlane™, Juvederm® ultra, Juvederm® ultra plus, and Juvederm Volbella®. These fillers can be injected into lines and wrinkles, as well as depressions from acne scars.  They are useful to enhance the contour and size of the lips. They are all well tolerated and the results are immediate.  They last for four months to five years depending on the product selected.
Autologous fat injection to Eliminate Skin Creases
Autologous fat injection involves the transplantation of the patient's own body fat to fill an area that has lost volume after surgery, injury, or aging. It is most commonly used for skin creases and wrinkles as well as lip augmentation. Often the results are long lasting and sometimes can be permanent.
Collagen to Reduce Fine Lines and Wrinkles
Collagen is a normal component of the deep layer of our skin, the dermis.  Although results of treatment typically only last for a few months, Collagen Treatments are still an excellent choice for fine lines and wrinkles.
Injectables at Colen MD Plastic Surgery
Click here to contact Colen MD Plastic Surgery and set up a consultation to meet our surgeons Dr. Helen Colen and Dr. Stephen Colen at our Park Avenue Suite in Manhattan or to setup a consultation with Dr. Kari Colen in our Bergen County New Jersey office located in Hackensack, NJ.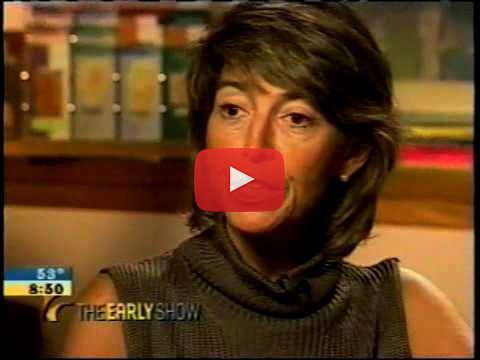 Click here for a video on Injectables and Facial Fillers on The Early Show.