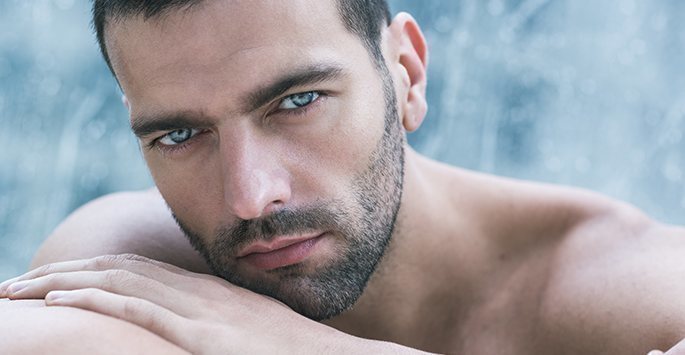 Male Non-Surgical Procedures at ColenMD, NYC
Non-surgical procedures for men have become extremely popular within the past few years, but there are considerations for men that go far beyond the obvious anatomical distinctions. A man's skin, facial structure, body hair, and even the way men store fat is completely different than women. Therefore the aesthetic goal with non-surgical treatments has to be adapted for men.
Non-surgical treatments can be a great alternative to surgery for men in New York who are looking to stay competitive in the job market, or look as young on the outside as they feel on the inside. Below are some of the most popular non-surgical treatments men are requesting at our ColenMD, Manhattan and New Jersey office.
Brotox (Botox for Men) & Dermal Fillers
Because men have a higher collagen density than women, men's skin typically ages much better than women's. However, men are also less conscious of UV damage from excessive sun exposure, which is why the difference in aging is not readily noticed.
The combined effects of aging, sun damage, and other environmental factors can cause men's skin to develop premature wrinkles and folds. Botox, sometimes referred to as "Bro-tox" or "Boy-Tox" in the media, and dermal fillers such as Juvederm, Voluma, and Restylane are the most common and effective treatments for facial wrinkles and folds. Botox works by relaxing facial muscles to minimize lines and wrinkles, where as dermal fillers work by adding volume to facial wrinkles and folds. Some men require more Botox in the forehead because men tend to have more animation in this region and a stronger musculature. Depending on your aesthetic goals, the doctors as ColenMD can help decide if Botox, dermal fillers, or both are the right solution for you.
CoolSculpting for Men
CoolSculpting is a non-surgical procedure that safely and effectively reduces stubborn areas of fat by freezing the fat cells. Interestingly, the concept for CoolSculpting arose after noticing that children who frequently ate popsicles and applied pressure on their cheeks (with the popsicles) tended to get a dimple, caused by a missing pocket of cheek fat. CoolSculpting actually works in a very similar way – by targeting and freezing specific stubborn areas of fat. These fat cells are than naturally eliminated through the body. Every patient is different, but most patients will see the most dramatic results within two months.
Although the concept and procedure are the same for both men and women, the region where fat is targeted can be different. That is because men and women store fat differently. Men store more upper body or mid-section fat, where as women tend to store more lower body fat.
Laser Skin Procedures for Men
Through the breakthrough technology of Fraxel lasers, laser skin resurfacing can improve multiple signs of aging for male skin, such as:
Surface wrinkles
Age spots
Blemishes
Loose skin
And more!
While laser skin resurfacing for men has minimal downtime, multiple treatments may be necessary for the best results. We will discuss your options during your consultation.
Male Laser Hair Removal
Most New York and New Jersey men either shave or wax to remove unwanted body hair, but laser hair removal can offer a safe, effective, and more permanent hair reduction solution. Our ColenMD lasers are FDA approved and are ideal for all skin types. Laser hair removal works by using a concentrated beam of light that is absorbed by the skin's pigment and damages the hair follicle to prevent future growth. The most common areas for men to have laser hair removal include the chest, back, neck, ears, nostrils, and beard.
There are three stages to hair growth – Anagen (active growth phase), Catagon (transition phase), and Telogen (resting phase). Laser hair removal is only effective with hair that is in the first stage (approximately 1/3 of all hair at a given time), which is why patients require multiple sessions before seeing results. The number of sessions varies from person to person and depends on factors such as age, skin type, the amount of hair, hair texture, and hair color. Patients typically wait between four – eight weeks in between sessions.
Microdermabrasion/Chemical Peels
Both microdermabrasion and chemical peels are non-surgical, skin rejuvenation procedures that can help to reduce wrinkles, improve mild to moderate sun damage, and remove acne scars. Unlike microdermabrasion, chemical peels come in a variety of strengths. Depending on your aesthetic goals and skin type, the doctors at ColenMD can help you decide which strength is best for you.
Beyond having facial hair, men's skin is structurally different than women's skin. It's approximately 25% thicker and the skin's texture is also tougher (a consequence of more testosterone). Oil production (known as sebum) is also larger in men, which is one reason that acne is more prominent in men than women and why men's skin tends to age slower than women's. The doctors of ColenMD in Manhattan New York and Bergen County New Jersey take into account all of these considerations when selecting the right chemical peel strength or number of microdermabrasion sessions for you. Contact them today to schedule your appointment.