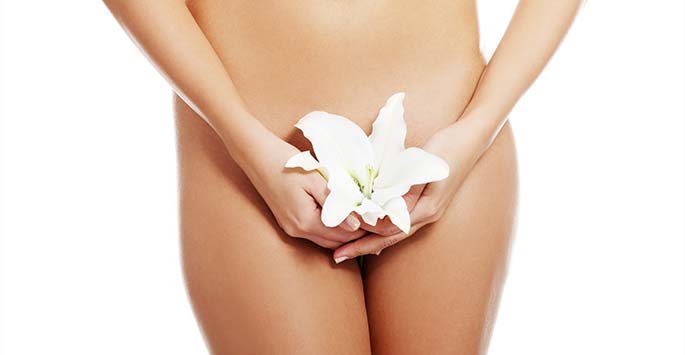 A wedding entails countless hours of preparations and planning. Since it is a once in a lifetime event for most, everything has to be perfect–whether it's the seat plan, the venue or the food on the menu–especially writing your vows. The days leading up to the wedding can be pretty stressful for both the bride and the groom, even with the best wedding planner at your beck and call.
With all these things in your growing to-do list, it won't be surprising if it takes a toll on your body. You would not want sad eyes, fines lines, and a few bulges ruining your day, right?
Here are six cosmetic procedures that you might want to consider before marching down the aisle.
BOTOX
Of course you will be taking hundreds of photos to commemorate your big day. Make your moment picture perfect with Botox. Botox is one of the most popular cosmetic procedures, and for good reason.
When injected for cosmetic use, Botox sends a signal to the nerve muscles and temporarily paralyzes them. This makes the muscles less stiff and reduces the appearance of fine lines and wrinkles in your face.
It takes about 24 to 72 hours to notice the visible effects of Botox. In some cases, it takes up to five days. The effects of Botox last up to four to six months. You can have it injected long before the wedding and still maintain the relaxed look even during the preparations. You can also get Botox on your underarms so you don't break a sweat all day. Nobody needs to see those sweat stains!
MICRODERMABRASION
There is a certain glow that comes with being in love. Since a wedding is a big celebration of love, everyone expects the newlyweds to have that "look of love" glow. But if the wedding stress robs you of that, microdermabrasion just might be the miracle you need.
Microdermabrasion uses a machine with small crystals that exfoliate the dead skin cells and vacuum them away, leaving you with softer and smoother skin. One of the most commonly used is the aluminium oxide crystal or corundum.
Microdermabrasion is non-invasive and is great for unclogging and minimizing enlarged pores. It can also reduce age spots, hyperpigmentation, and other skin damage from too much sun exposure. Microdermabrasion also stimulates blood flow which then enhances the skin's elasticity and texture.
The entire procedure usually lasts around 30 minutes for the face, longer if you want the neck area included. Around six to ten treatments are recommended to achieve optimal results. Make sure to let your skin recover for two weeks in between treatments.
LIP ENHANCEMENT
That first kiss to "seal the deal" is arguably one of the highlights of the wedding. Get ready to pucker up with a set of plump lips enhanced by hyaluronic acid fillers (HA) like Restylane and Juvederm.
Fuller lips are considered ideal and can greatly liven up the face. Those with thin lips will benefit from this procedure as it adds volume to the lips, smoothens vertical lip lines, and leaves a natural sheen.
Treatments last from 15 to 30 minutes with little to no downtime as the numbing wears off about 15 minutes after the procedure. The results are immediately noticeable but the final results can be seen within two weeks. HA fillers can last from four to six months but those with thinner body type can metabolize the formula faster.
If you're looking for plump lips that last forever (just like your marriage, perhaps?), then a lip implant is the way to go. For permanent enhancement, your cosmetic surgeon will insert a small implant (Perma is the most common one) while under local anesthesia. You'll need a week to recover, so plan your treatment accordingly.
 VAGINOPLASTY
The vagina can lose its tightness after childbirth. Other factors such as aging and menopause contribute to this condition too. This results to lack of friction in the vaginal walls which can decrease sexual satisfaction. No newlyweds should have to experience this!
Vaginoplasty, sometimes dubbed as vaginal rejuvenation, is a procedure that brings back the tightness of the woman's pelvic floor muscles surrounding her vagina.  This allows the woman better control of these muscles which can lead to a greater satisfaction during sexual intercourse.
Variations of this procedure include the "revirgination", in which the hymen is repaired to approximate its virginal state. It is a controversial cosmetic vaginal procedure because some religions and cultures highly regard virginity.
A vaginoplasty procedure lasts for one to two hours. The patients should minimize strenuous work and exercise after the operation to avoid complications. A full recovery takes about three months.
LABIAPLASTY
If you're planning to get your lips done, why not do it your "lips" down there as well? Labiaplasty is a surgery performed on the lips surrounding the vagina or the labia. It can be done either in the labia major, the full-sized outer vaginal lips, or in the labia minor, the smaller and inner vaginal lips.
The labia minor overgrowth sometimes extend up to 4cm further than the labia majora which can be very uncomfortable. Some women who have this overgrowth account for pain during sexual intercourse, when riding a bike, or even wearing underwear and bathing suits.
The most common kind of labiaplasty is the trim method wherein the excess tissue is removed and sewn up. Patients are recommended to refrain from having sexual intercourse or wearing tampons for four to six weeks after the procedure. Residual swelling may take up to six months to recede.
SCARLESS BREAST AUGMENTATION
Perk up your breasts in time for your wedding with a scarless breast augmentation. One major concern for any bust enhancement procedure is the scarring. Scars are not attractive to look at, much more so in a woman's bosom.
This is where the armpit breast augmentation comes in. The skin area in the armpit heals very well and the scars are close to invisible. It can either be done "blind" or with the help of an endoscope. Breast implants done through the armpit also do not come in contact with the milk ducts that can harbor bacteria.
The operation requires minimal recovery time. Some patients can even return to work in less than a week. However, it is also recommended that you don't do heavy lifting and other taxing work to allow maximum healing.
Whatever cosmetic procedure you choose to have, make sure to get a trusted licensed professional to do it. Your safety should always come first. Now go ahead and make beautiful memories on your big day!