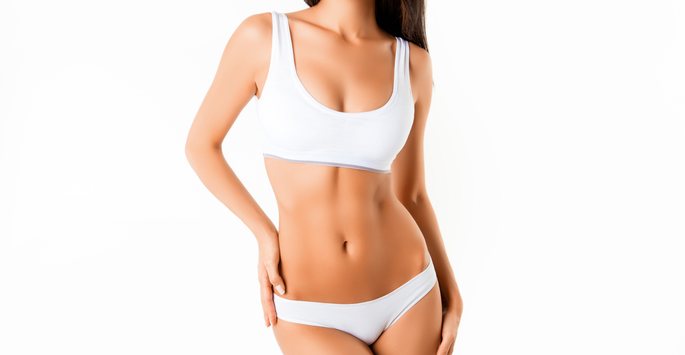 You've traveled on a difficult road when you battled breast cancer and went through breast reconstruction surgery. You thought the worst was behind you and there would be no more procedures, but you're not happy with the way your breasts look. You are not alone. When you have breast reconstruction, especially if you had it some time ago, there is always the chance that something may not have turned out the way you expected. Your breasts might not be balanced and equal in size or you may experience drooping. The size of your breasts may be a problem. Regardless of why you are not happy with your breast reconstruction results, there is something you can do about it. Place yourself in the talented hands of our plastic surgeon during revision breast reconstruction surgery.
It's All About Making You Feel Complete
When you first found out that you had breast cancer, the top priority was saving your life. You would deal with the loss of a part of your body later. You may have waited to have breast reconstruction surgery until after your treatments were over or you may have chosen to have new breasts right away in order to feel more like yourself again. Whenever you chose to have breast reconstruction surgery, the main goal was to help you to feel whole again. However, that won't happen if you are not pleased with the outcome of your surgery. When you see our plastic surgeon for revision breast reconstruction surgery, every effort will be made to correct any problems that you are experiencing.
This is All About You
Our plastic surgeon is going to tailor your revision breast reconstruction procedure to suit you. Your breasts will be carefully evaluated in order to choose a plan of action. Our surgeon will lead you through every step of the surgery so that you can know what to expect. Be sure to make it clear what you want so that our plastic surgeon can customize your results and get your breasts right this time around.
Schedule Your Consultation Today
If your breasts are not what they should be after breast reconstruction, you do not have to accept it. Revision breast reconstruction surgery makes it possible to enhance your breasts after you lost them to breast cancer. Don't give up on yourself or the dream of feeling attractive once again. Your breasts are an important part of you. Dr. Colen at Colen MD Plastic Surgery can help you to reclaim the body you once had with the proper revision breast reconstruction surgery. For your convenience, we have offices in Manhattan/NYC and New Jersey. Contact us today to schedule a consultation for breast surgery!