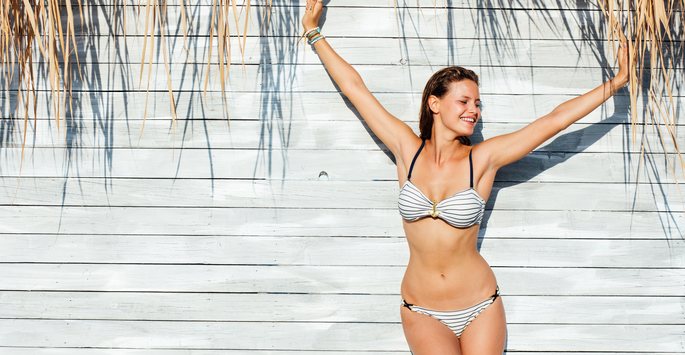 You've done everything you can personally do to enhance your figure. You exercise and eat right. You get your beauty sleep and hydrate. You try a variety of hairstyles, make-up, and clothing to show off your assets. You have one area that you find lacking. You're not happy with the size of your bust. You have always wanted more than what you have. You have tried wearing different bras and other types of clothing to create the illusion of cleavage. They are only temporary. Beneath the clothes, you still have breasts that aren't living up to your expectations. It may be time to think about breast implants in New York City or Bergen County to give your bust a boost.
Why Choose Breast Implants?
When you open the door to breast implant surgery, you will be choosing a procedure that is completely tailored for you. Breast augmentation offers you a way to get the shape and size that you want. If your breasts are asymmetrical, breast implants can make your breasts look balanced. If you feel that your breasts don't match the size of your body, breast implants can make a difference. Breast augmentation allows you to get the figure that you have always wanted. If your breasts have become smaller over time or due to weight loss, you can reverse that problem with breast implants. Work with our talented and experienced plastic surgeon to look your best with breast augmentation.
What Can You Expect When You Have Breast Implant Surgery?
Before you actually undergo surgery, you will need to choose the right implants for you. Our surgeon will help you as you make this important decision. You'll need to choose your cup size as well. Again, our surgeon will help you with this.
The procedure itself is straightforward. Our surgeon will skillfully insert the implants into their preselected locations. Once you have fully healed, you will be able to enjoy the full benefits of your procedure.
Talk to Our Plastic Surgeon About Breast Implants
If you are ready to transform your bust, Dr. Colen at Colen MD Plastic Surgery can help you to get results. Come in for your consultation in Manhattan/NYC or Bergen County in order to find out what our surgeon can do for you with a breast augmentation procedure. Our surgeon will evaluate your bust and guide you on the road to breast implant surgery. Contact us today to schedule a consultation and get started!