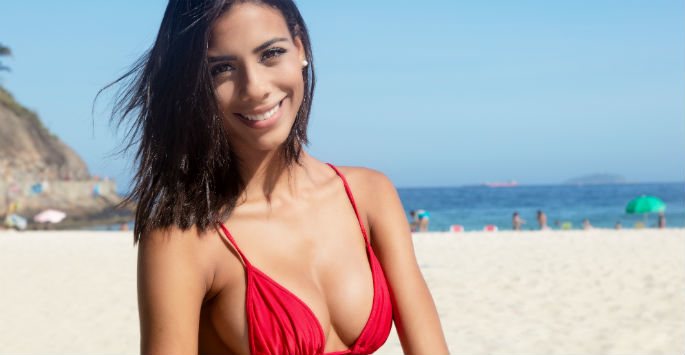 Breast augmentation is the most popular elective surgical procedure in North America and offers up a wide range of possibilities, including reductions, enhancements, lifts and even reconstructions. However, as with any surgical procedure, it is not the right choice for every person. There are several aspects of breast augmentation that you will want to consider carefully before making your final decision.
Your Overall Health Status
An ideal candidate would be in ideal physical health. As we do not live in an ideal world, it is important that you be as close to ideal health as possible. If you are overweight, you will want to lose the extra pounds before you have surgery, as weight loss can cause changes to the size, firmness and height of breast tissue. If you have diabetes or high blood pressure, the condition should be well-controlled by medication and lifestyle choices before you consider elective surgery of any kind. If you are slacking on your exercise routine, you will want to get back into it and have good cardiovascular health and stamina before you undergo breast augmentation, as this has an effect on your healing and recovery process.
Your Smoking Status and Alcohol Consumption
Smoking and excessive alcohol consumption are both terrible for your body. These habits have huge impacts on your ability to heal from surgery of any kind and may also impact your ability to have a routine procedure. Complications are far more common in smokers and those who drink excessively when compared to tobacco- and alcohol-free counterparts. If you are having issues with addiction of any kind, seek proper help and treatment before considering breast augmentation.
Your Future Family Planning
Breast augmentation has no effect on your future fertility or your ability to carry a healthy pregnancy to term. However, it can make it impossible for you to breastfeed future children. Depending on the type of augmentation, the surgical approach, your healing and your individual physiology, some women are unable to produce breast milk after an augmentation procedure. Good candidates for breast augmentation understand this aspect of the procedure.
Getting Started
Breast augmentation is a wonderful group of procedures, but it isn't the right choice for everyone. If you have additional questions or would like to move forward, make an appointment at Colen MD Plastic Surgery. We have offices in Hackensack New Jersey and NYC/Manhattan. Contact us today to schedule a consultation for breast augmentation!