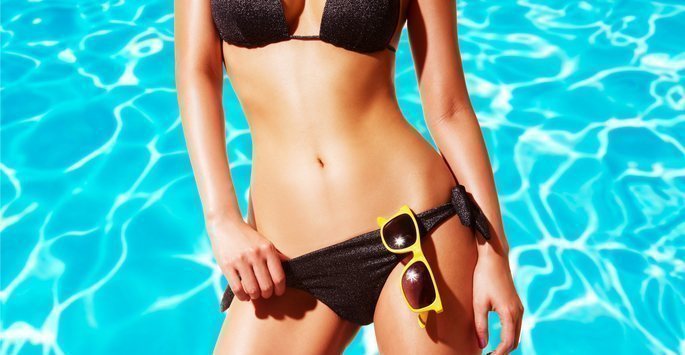 Most people understand that the better they look, the better they are going to feel about themselves. That's why so many people try some sort of diet or some sort of weight loss program with the goal of getting themselves to look their best and to feel their best. At the same time, there are many individuals who are putting forth a large effort to improve their overall health and yet feel disappointed. They feel discouraged because although they are putting in the work, they're not seeing the physical results that they want. They may have stubborn deposits of fat along their midsection that they can't shake no matter how hard they try.
For these individuals, CoolSculpting® might be the right procedure. CoolSculpting® is designed to reduce stubborn fat. It is not a procedure like gastric bypass, which is designed to help a person lose weight. While it's true that a person who undergoes the CoolSculpting® procedure will have noticeable bulges of fat, they are not so heavy that they would be classified as obese.
CoolSculpting® is a non-surgical alternative for individuals who would otherwise have considered liposuction. The procedure can be designed to meet your specific needs and your specific weight loss goals. The length of treatment is going to vary depending on how much fat you have as well as other factors.
During this FDA-approved procedure, the targeted fat cells are crystallized, or in other words, they are frozen. When they are gone, they're gone. They do not come back. Your body absorbs them and then disposes of them. It is important to note, however, that continuing with your dieting and exercise efforts will help to maintain the results.
The CoolSculpting® procedure is not considered to be uncomfortable. As the treated area becomes numb, any cold sensation disappears. The CoolSculpting® procedure is so relaxing that some people will even nap through the treatments, read their email or watch a movie. Most patients are able to go back to their normal activities immediately after their appointment as if nothing had happened.
Have you been looking for a safe and effective way to non-surgically remove some stubborn pockets of fat? Look no further than CoolSculpting® treatments at Colen MD Plastic Surgery, with offices in New Jersey and Manhattan/NYC. Contact us today to schedule a consultation to learn more!