Does your Vagina Anatomy Embarrass You?
Most women for most of history have shied away from any discussions relating to genitalia and their appearances, especially when it comes to their own genitalia. In the past, if any woman had an issue with her external genital region- whether physical, cosmetic, or both- she would have most likely simply gone on with her life without mentioning it to anyone, not even her doctor.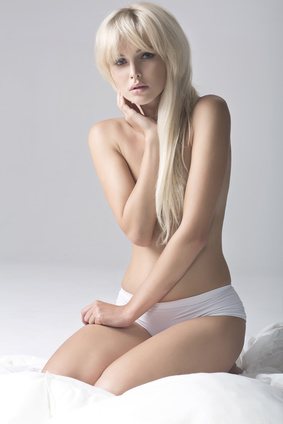 Thankfully, these days, women who are experiencing any issues with their external vaginal region have more open channels of communication with which to express their concerns. Not only has external vaginal rejuvenation surgery- or as it is technically known, "labiaplasty"- been gaining more and more popularity with each passing year, but the techniques with which to bring about more efficient surgeries as well as recoveries have evolved to the point the risks associated with vaginal rejuvenation procedures are now very minimal, with patient satisfaction levels higher than ever.
Vaginal Rejuvenation Procedures
When it comes to vaginal rejuvenation procedures, enhancement of the inner labia (labia minora) is more common than enhancement of the outer labia (labia majora). However, aesthetic enhancement of the labia majora, or "labiaplasty majora", has been becoming more in demand as of late, as more and more women become comfortable discussing and being honest about physical or cosmetic problems with their genital areas.
Patients desire labiaplasty majora for two basic reasons: to reduce the size of their labia majora or to augment the appearance of their labia majora; the labiaplasty majora is fully capable of both reducing the size and augmenting the appearance of labia majora for patients who desire a combination of the two.
What is an Average Labia Majora?
The purpose of cosmetic surgery is to bring about a physical alteration of a certain body part to achieve a state of a collectively agreed-upon determination of what is "average" for that body part. However, there is no formal, medical standard of determining what the "average" labia majora is; the shape, size, and color of each woman's vaginal region is unique, with the only measure of "average" being a woman's personal opinions on what is deemed as an aesthetically-pleasing vaginal area.
However, there are situations in which the shape and size of a woman's labia majora can cause physical discomfort, embarrassment, or even legitimate medical problems, creating the need for a labiplasty majora procedure that can bring about a more "average", comfortable size and shape of the labia majora.
Labia Majora Problems
Whatever the cause of the difference in size or shape of labia majora, there are two types of problems that result from these differences: aesthetic problems and physical problems.
Aesthetic problems of the labia majora- labia majora that are too large or too saggy- tend to cause women to feel self-conscious enough to prevent them from enjoying a fully satisfying life.
When labia majora are too large or saggy, they tend to create the appearance of a bulge around their genital region when wearing tight clothing or swim wear, and can cause a woman to feel embarrassed enough around her sexual partner to fully enjoy sex.
Physical problems of the labia majora are considered more serious than aesthetic problems of the labia majora as they can potentially cause legitimate medical issues.
Some women have labia majora that are large or irregular enough that they can cause discomfort, irritation, or pain, on top of the aesthetic problems that can be caused by large or irregularly-shaped labia majora.
Physical problems of the labia majora can include hygiene issues, such as excessive sweating, chronic irritation of the skin on and around the labia, pain during intercourse, and discomfort or pain when wearing tight-fitting pants or undergarments.
Labiaplasty to correct problems with Labia Majora
The technical term for labiaplasty is labia change which could include reduction or changing shape or reconstruction of deformed or missing part. It refers to a cosmetic procedure, which reduces the size or in some cases, changes the shape of the lips on the exterior of the woman's vagina.
Most women who undergo a labiaplasty majora do so because of the changes to their labia majora as brought on by the effects of aging, pregnancy, and/or weight gain/loss.
As women age, skin all over their bodies begin to lose elasticity, including the skin that makes up their labia majora. As time goes by and skin loses more and more of its elasticity, it will begin to sag, droop, and wrinkle, causing skin to lose its youthful appearance.
Pregnancy and major weight loss after major weight gain tend to exacerbate the natural effects of time on the appearance of skin, especially the skin of the labia majora. As the skin of the labia majora stretches, either from the effects of time, giving birth, or gaining weight, the skin will simply not be able to naturally bounce back to the state it was once before.
However, there are some women who undergo a labiaplasty majora procedure due to genetic or congential labia majora issues. Sometimes, women are naturally born with labia majora that are either too large or very irregularly shaped. Naturally large or irregular labia majora that are caused by genetic or congenital defects or abnormalities typically are usually characterized by the same physical issues as the labia majora of women who issues stem from aging, pregnancy, and/or major weight loss: the loss or absence of sufficiently elastic connective labia majora skin tissue.
Consultation at the Cosmetic Gynecology Suite
If you have been considering Labiaplasty to help improve the appearance of your Labia Majora for any reason, we encourage you to reach out to us and schedule a consultation with our Cosmetic Gynecology Specialists.
At the Cosmetic Gynecology Surgery Suite, you will receive the attentive and superb personal care you deserve when you decide to have plastic surgery of the vaginal area such as vaginaplasty, hymenoplasty or labiaplasty.
Our experienced, well-trained, compassionate professional staff is ready to provide you with the knowledge and medical expertise you need to make the correct decisions, and will also guide and support you through the surgical procedures. Contact us today!