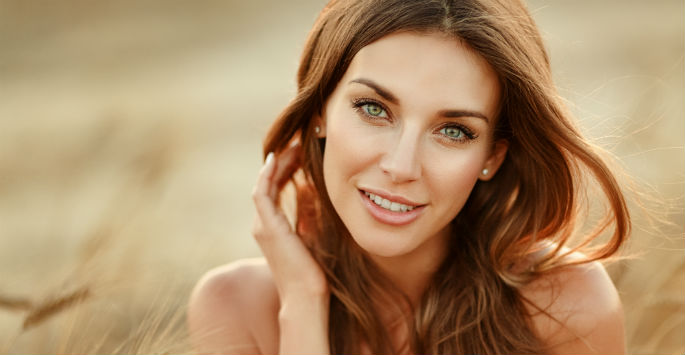 Your nose has always been a part of your anatomy that has drawn attention. It is large, improperly proportioned, lumpy and crooked too. Since you were a little pugnacious in your youth, this created opportunities for significant damage to your nose. You had to have your nose fixed twice back then, and you have often had trouble breathing through your nose as a result. To say the least, you do not like your nose all that much. If only you could have a new, attractive nose and it would appear in place of the old one. Well, it may not be that easy to get the nose you want on your own, but plastic surgery in NJ could certainly help to make a huge difference in the way your nose looks and functions. In fact, the following are some ways a nose job can help you.
Reshaping and Realigning Your Nose
One of the amazing benefits of rhinoplasty is how your nose can be reshaped to better fit with the other features of your face. Reshaping your nose can make everything look more proportioned. This will help to ensure that your nose does not stick out too much, but settles in with the rest of your facial features nicely. On the other hand, realigning your nose can also help everything to look far more symmetrical. It is important to note that everyone's face lacks perfect symmetry, but by making adjustments to your nose's alignment, this will make you look more attractive than when your nose was lumpy and crooked.
Improving Air Flow
The ability to take in a full breath of air is important to the way you feel. When you cannot get air to flow freely through your nasal passages, this can make you feel stopped up, stressed and maybe even a little claustrophobic at times. Additionally, structural problems with your nose that obstruct airflow can also cause you to experience fatigue. Correcting a deviated septum is one of the more common procedures people in NJ have done to improve their breathing. By aligning the nose to allow for better airflow during a nose job, you will be able to intake air without structural obstructions preventing breathing function while you are awake or asleep.
Who Should Do Your Rhinoplasty Surgery?
When considering rhinoplasty, there are a lot of plastic surgeons who are able to perform these procedures. However, because of the nature of rhinoplasty, your nose job should be performed by a truly experienced plastic surgeon. Look no further than our team at Colen MD Plastic Surgery, with offices in Manhattan/NYC and Bergen County, NJ. Contact us today to book an appointment!