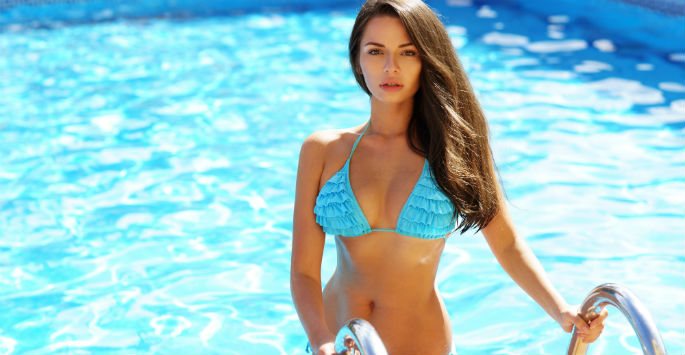 We live in a society that puts a lot of pressure on people to look a certain way. If you don't look a certain way, you are treated as if you're not attractive and as if you're not intelligent, and this can take a toll on you. Time and time again, we see the effect that wanting to look better has on people. It takes a huge emotional toll on them. If you're ready to improve your appearance in some way, make an appointment to see our experienced plastic surgeon in Manhattan, NY.
A couple of years ago, there was very little that you could do about your appearance. Now, there's just about nothing you cannot fix. If you don't like the way your nose looks, consider rhinoplasty. Are you tired of dynamic wrinkles? Learn about BOTOX®. Do you feel like you've lost facial volume? Talk to our plastic surgeon about dermal fillers. Do you feel like your eyes are droopy or your brow is wrinkling? See if a brow lift is right for you. There's absolutely nothing wrong with wanting to improve your overall look, and our team can help!
One of the biggest benefits of seeing our plastic surgeon for your cosmetic needs is being happy with what you see looking back at you in the mirror. We want to emphasize that in order to get positive results from visiting our plastic surgeon, you have to want to have these procedures performed for the right reasons. You have to want to make changes to yourself because you personally don't like these things. If you visit our plastic surgeon because you want to impress your friends or you want to impress your romantic partner, you're likely going to end up being disappointed.
Thankfully, a lot of the stigma associated with visiting a plastic surgeon is gone. People in Hackensack are very proud of the work that they have had done. One of the nice things about the work that we do is that even though people will be able to tell that you look better, they won't necessarily know that you've had work done. We focus on natural results.
If your heart is giving you problems, what would you do? You would go to a cardiologist. If your appearance is affecting you emotionally, do something about it. Make an appointment at Colen MD Plastic Surgery, with offices in NYC/Manhattan, NY and Hackensack, to learn about your options. Contact us today to schedule a consultation!