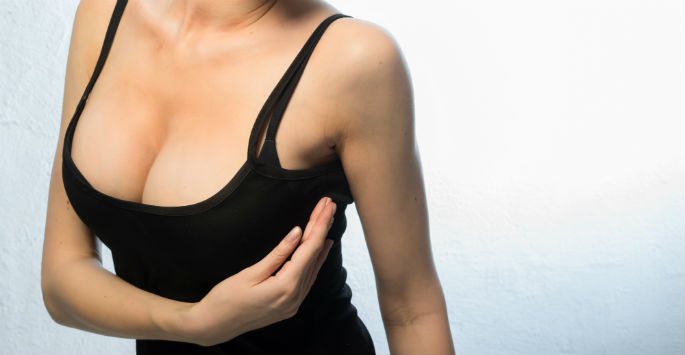 Breast surgery is extremely popular in New Jersey and elsewhere. A breast lift in Manhattan raises the breasts higher on the chest wall. There are so many reasons why women choose this procedure over other options.
Cessation of Back Pain
Even if a woman's breasts are not that large, having them hanging low and pendulous on the chest wall can effect balance and overall physical comfort. If a woman is suffering from low back pain and has already tried non-surgical solutions, a breast lift may be just what she needs to bring her body back into a correct balance and stop the pain.
Better-Fitting Clothing
Bust darts in suit coats and blouses are set at a standard height, and tailoring them down lower can be expensive. For some garments, especially those that are lined, it may be impossible. A woman who is expected to wear quality clothes to work may grow weary of the long wait times and large fees at the tailor's and decide to have her breasts lifted. This will allow her to shop directly off the rack, with little to no tailoring needed, especially if she has a commonplace cup size.
Higher Confidence and Self-Esteem
While we all should try to feel good about how we look, being confronted with saggy breasts in the mirror can be a blow to a woman's self-esteem and confidence. This can manifest at work and in her personal life, making her less likely to assert herself, take charge or apply for promotions. It can affect every aspect of her life, often without anyone else even realizing. A breast lift in Manhattan can give a woman who feels this way more confidence and assertiveness. When she feels beautiful, or at least normal, she can then focus on her life and career more fully.
More Comfort with Physical Activities
Women who swim, dive, ride horses, drive motorcycles, climb or hike, among other activities, often wear tight, constricting sports bras to hold their breasts tight against the chest wall while they are moving. With sagging breasts, this can be uncomfortable or impossible. After a breast lift, a sports bra will be more effective and a woman will be more likely to do activities without discomfort at all. This is especially true if she has a small or common cup size.
A Better Intimate Life
Some women in Manhattan notice a definite decline in their intimate life if their breasts have sagged with age, childbirth or breastfeeding. It can be difficult to feel sexy when you believe there is a large flaw with a very intimate portion of your body. If your sagging breasts are affecting your intimate life, it may be time to consider a breast lift.
There are many reasons why women choose to have a breast lift procedure, and these are just some of the most commonplace. If you are considering a breast lift in Manhattan, don't hesitate to schedule a consultation at Colen MD Plastic Surgery, with offices in Manhattan/NYC and Hackensack New Jersey. Contact us today to book your appointment!